Call it the most dangerous, or downright thrilling, here are 10 airports of this world which will keep you on the edge when you land and take off.
10. Kansai International Airport (KIX), Japan
Kansai Airport is an airport located on the man-made island of Osaka Bay. What makes it one of the most dangerous airports in the world is the constant earthquakes. Also, with global warming, it is anticipated that it will soon drown. Sad. It's beautiful, isn't it?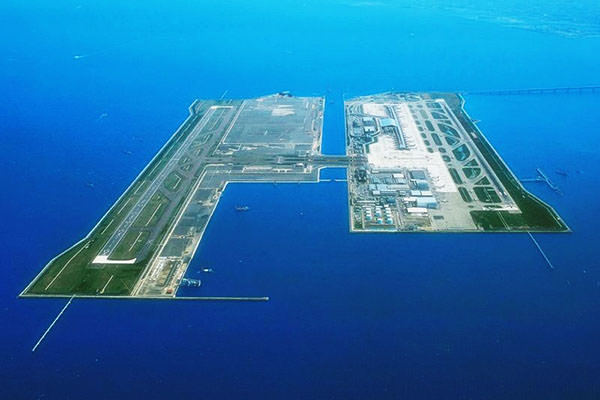 9. Wellington International Airport (WLG), New Zealand
The runway of this airport seems to start and end with water. It was formerly known as Rongotai Airport and has a runway of only 6351 ft. The pilot needs to be precise with their judgement of when to take off and when to land to avoid getting drowned in water.
8. Congonhas Airport (CGH), Brazil
This airport is the second busiest airport of Brazil. Apart from that, the runways are very slippery, which makes it hard for the pilot to land with perfection. There's always a risk of the plane getting off the runway and damaging the landing gear. This has been the cause of many accidents before. To curb this, runways are being built with grooves to collect excess rainwater.
7. Don Mueang International Airport (DMK), Thailand
The runway of this airport is situated between two golf courses! The airport was built in 1914 for war purposes. Later, it was decided to open the golf center at the airport entrance, so the soldiers waiting for their airplane can have some fun.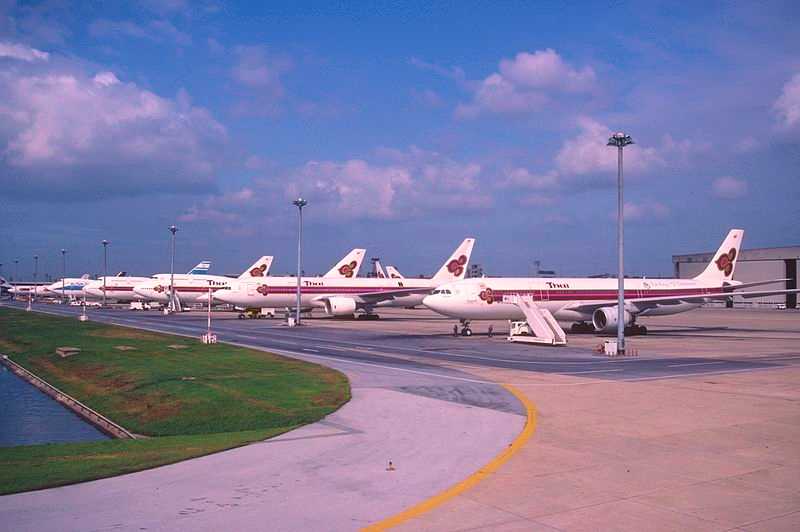 6. Courchevel Airport (CVF), France
Courchevel Airport of France sports one of the shortest runways of world with just 537m of it. Located among the Alps, it is surrounded by mountains all over. Pilots not only have to navigate through these mountains, but also maintain sharp angles while landing to slow the aircraft down quickly.
5. Princess Juliana International Airport (SXM), Saint Martin
As can be seen in the picture Princess Juliana International Airport has to fly over a beach and some roads before immediately finding the runway right next to it. Being the main airport of Caribbean Island of Saint Martin Island, it is also one of the busiest airports in the world. A regular sized plane needs 8000 ft of runway, while this land strip is only 7000 ft long.
4. Kai Tak Airport, Hong Kong
An international airport until 1998, it was so dangerous it had to be shut down. The problem wasn't runways but the winds blowing in criss-cross. The fact that it was surrounded by hills made it an even more dangerous airport.

3. Agatti Aerodrome (AGX), Lakshadweep, India
This airport runway strip is in the clear blue waters of Arabian Sea. The strip is just 4,000 feet long which makes it risky to land.
2. Barra International Airport (BRR), Scotland
This airport is really just a beach, and it's the only airport with a beach, as a runway. The runway is short too, so you might just drown in the sea.

1. Toncontin International Airport (TGU), Honduras
Located 6 km from the centre of Tegucigalpa, Honduras, Toncontin (Also known as Teniente Coronel Hernán Acosta Mejía Airport, if you can pronounce it) is civil and a military airport. The pilot must steer and veer to avoiding crashing into the mountains. To make things extra hard, the runway is extremely short too!