If you think Gujarati folks are all about Khaman and Dhokla, you're dead wrong. They are also all about food in general. A gujarati man takes his state along wherever he goes. Be it Paris or Palanpur, be sure to expect a khakhra or two in his "dabbo".
1. Khandvi
Khandvi is basically a non-fried Gujarati snack. It is a smooth roll made of besan and curd which melts in your mouth like marshmellow. It is rich in protein and has very less oil which makes it a perfect choice for the health conscious.
2. Methi Muthia
Made using whole wheat flour, chickpea flour and methi, Muthia is another gujarati dish which will make you wanna lick your fingers. It can be steamed, fried and fried after steaming too! Add in a few spices like mustard seeds and sesame and you have yourself a class-A gujarati snake…oops.
3. Khakhra
The iconic gujarati snack is made with wheat flour, mat bean and oil. Sprinkle it with masalas, dip it in pickles or chomp down on it just the way it is. An all time snack that khakhra is, would always keep your tummy happy while not becoming too much to bear.
4. Khichdi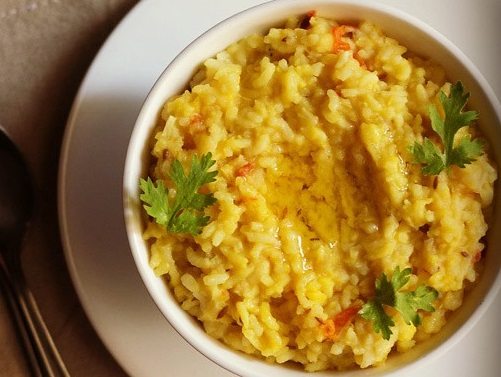 Khichdi is yet a comfort food. Gobble up a hot bowl of it with curd or kadhi and pickle. Tamper your leftover khichdi with onions, tomato, garlic and some spices for breakfast and you will be full for a good amount of time. Made with moong dal rice, vegetables and lentils, it is best served with buttermilk, or – chhas.
5. Rotlo
An Indian bread made of maize and millet flour. It tastes best with hot ghee and jaggery. Eat this with raw onion or lasan bataka, it's sure to fill your stomach real good
6. Handvo
Hando is essentially a salted namkeen cooker cake.It is a healthy baked snack made of lentils, rice, sesame and spices. Probably, the only snack which is preferred burnt (or at least I do!)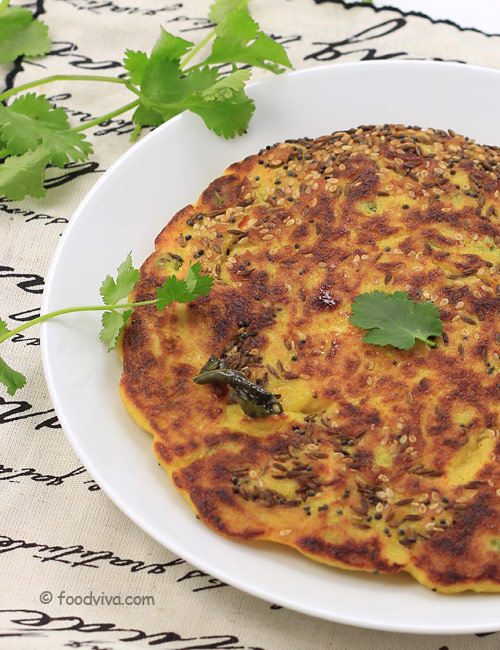 7. Patra
Steamed snack made of Colcocasia leaves and gram flour, this tasty dish helps vegetarians live off of on leaves. Try Patra today, I guarantee you it will leave your mouth watered.
8. Papdi no Lot
This is a baked snack for all the health conscious people. Prepared with rice flour, green chilli, salt and cumin seeds, papdi no lot, also called "khichu" is gooey and leaves you feeling good.

9. Dal Dhokli
Dal Dhokli is a sweet spicy and tangy complete food. It is made by boiling thick wheat flour in dal with peanuts. One can add cluster beans to the dhokli and eat it with rice.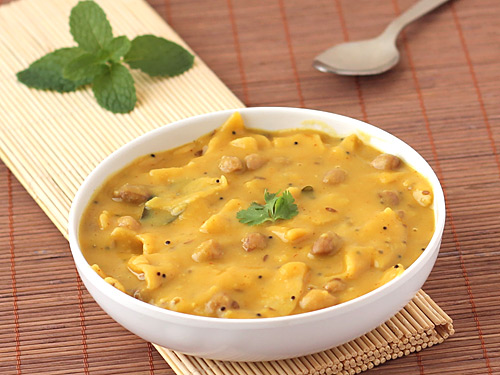 10. Magas
This is a gujju version of Besan ki Burfi which is especially made in Diwalis. It is a sweet dish which melts in your mouth as soon as you ingest it.